A former farmyard in Hertfordshire provides an ideal setting for 26 new homes, nestled on the rural edge of an existing village.
The build-up of debris from agricultural and light industrial uses are proposed to be replaced by a mix of employment and residential uses, retaining the existing business units where feasible. Two derelict dairy sheds are sensitively repurposed as terraced homes, and new houses – contemporary in design, but clad in complementary and traditional materials – are grouped to form a series of yards, in a development of the historic layout.
The organic layout overlays new with existing heritage, and the landscape plays a strong role in maintaining the characteristic agricultural origins of the site. Expanding on the valley floor landscape, locally prevalent native tree, hedgerow and grassland species, and Hertfordshire-raised orchard tree varieties feature to create a species-rich and wildlife-friendly environment. Existing 19th Century walling of the local, large-format Hitch Brick is retained – and new walls define the yard structure of the development.
On the perimeter, hedgebanks and swales restore a few of the features lost in the 20th Century – vital corridors reconnecting the rural habitat - and a new pocket park and play area, featuring an orchard of locally provenant fruit tree varieties, bed the new development into the edge of the existing village community.

The planning submission was approved in 2020 and proposals is set to be developed for construction in 2021.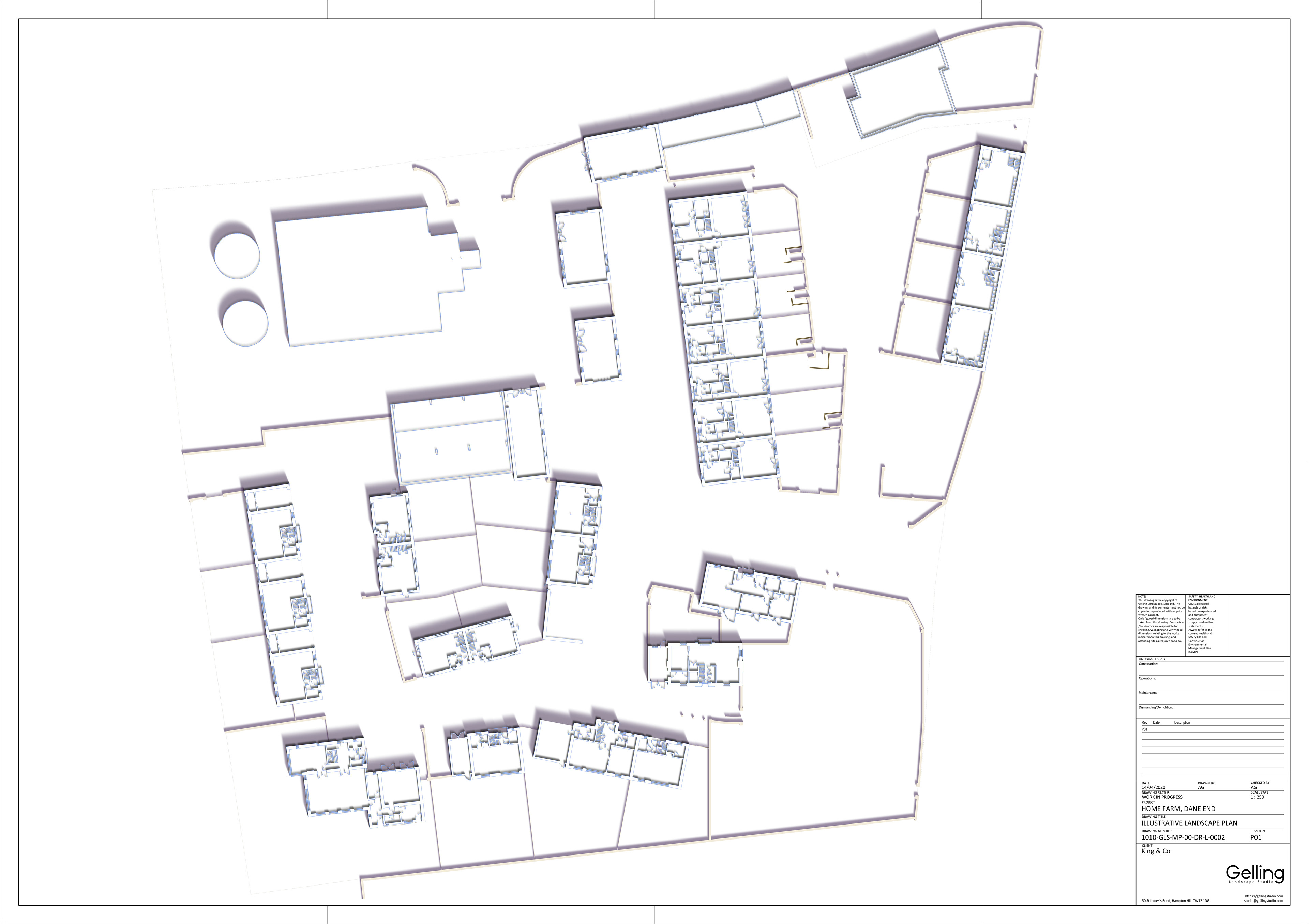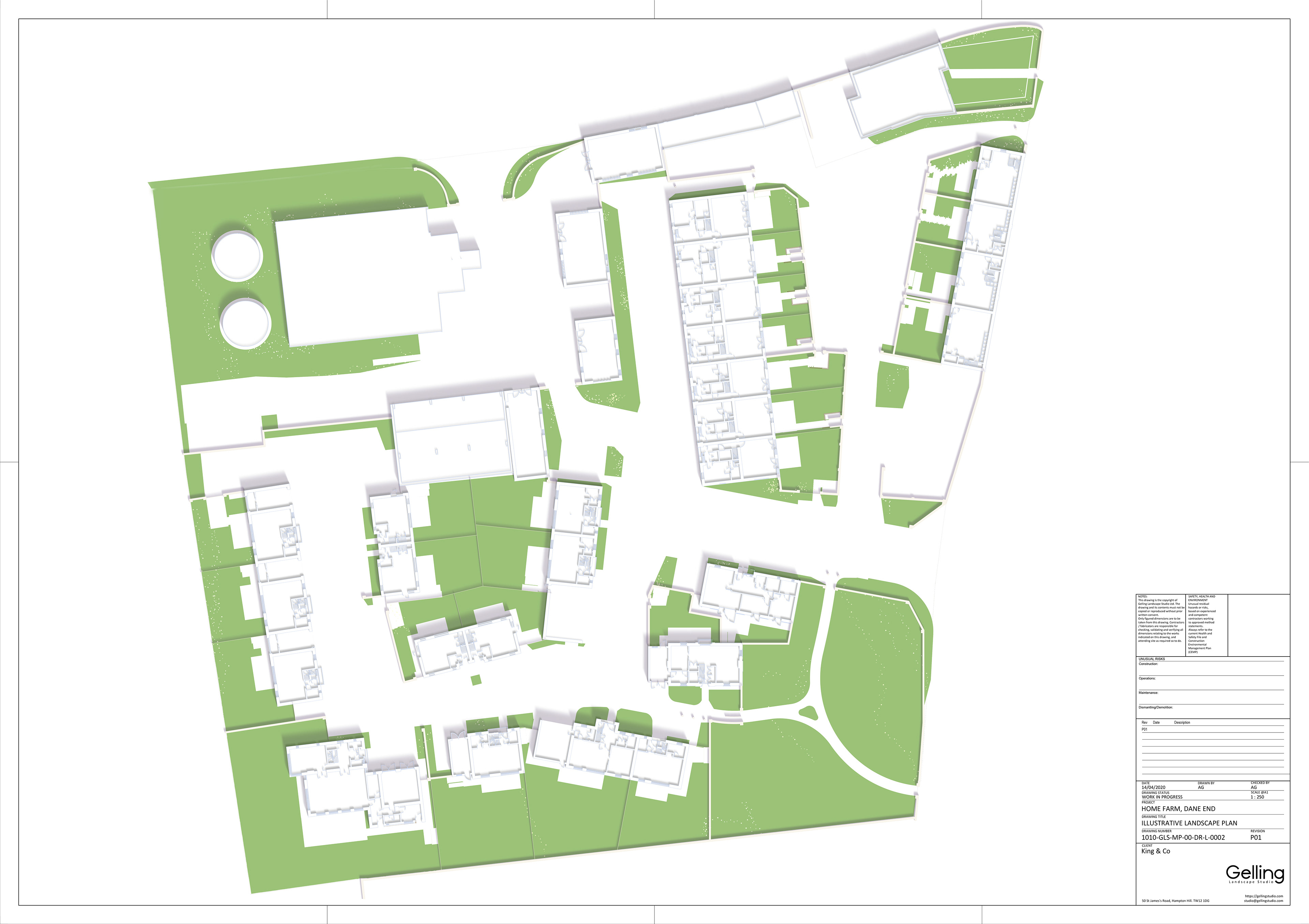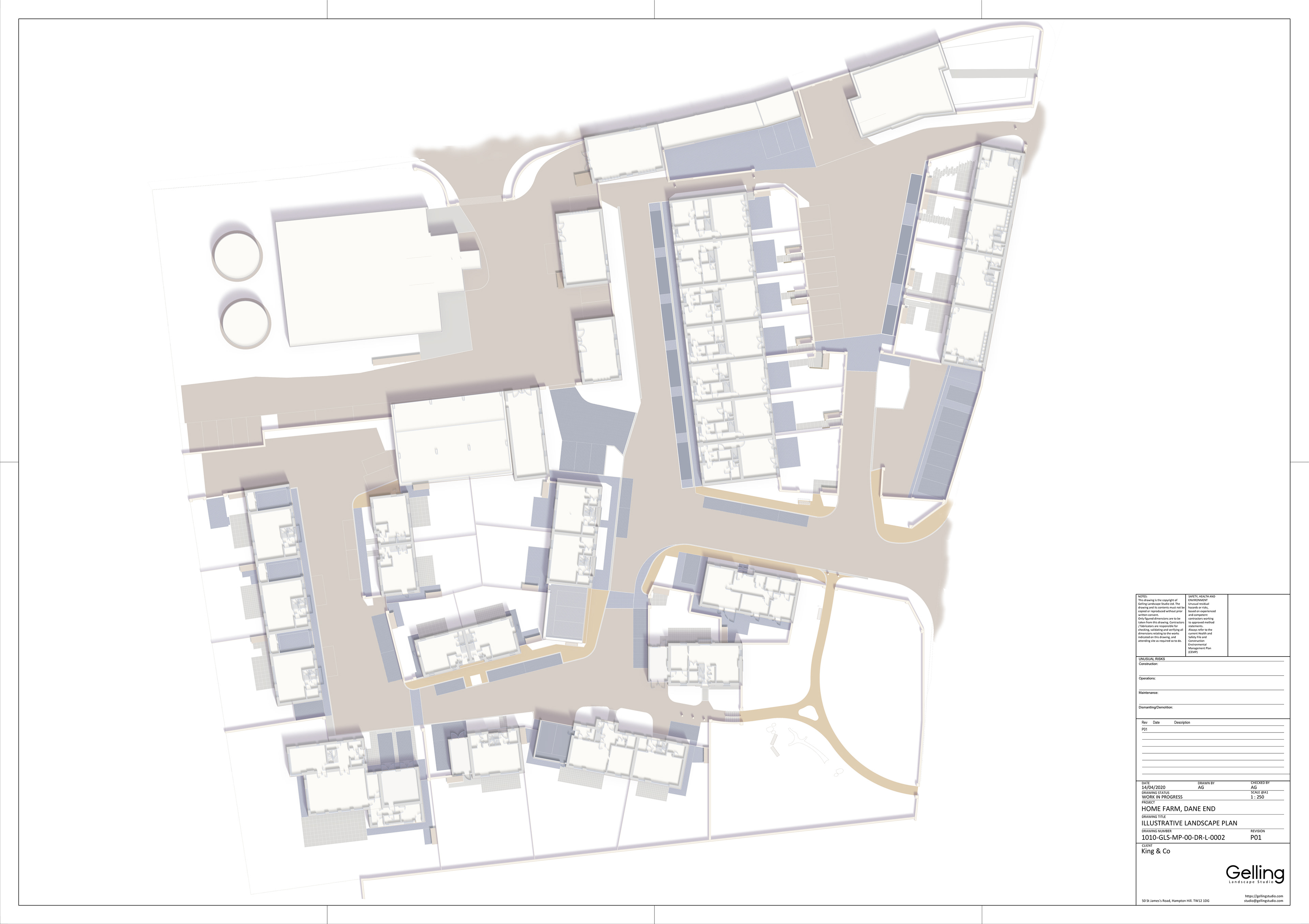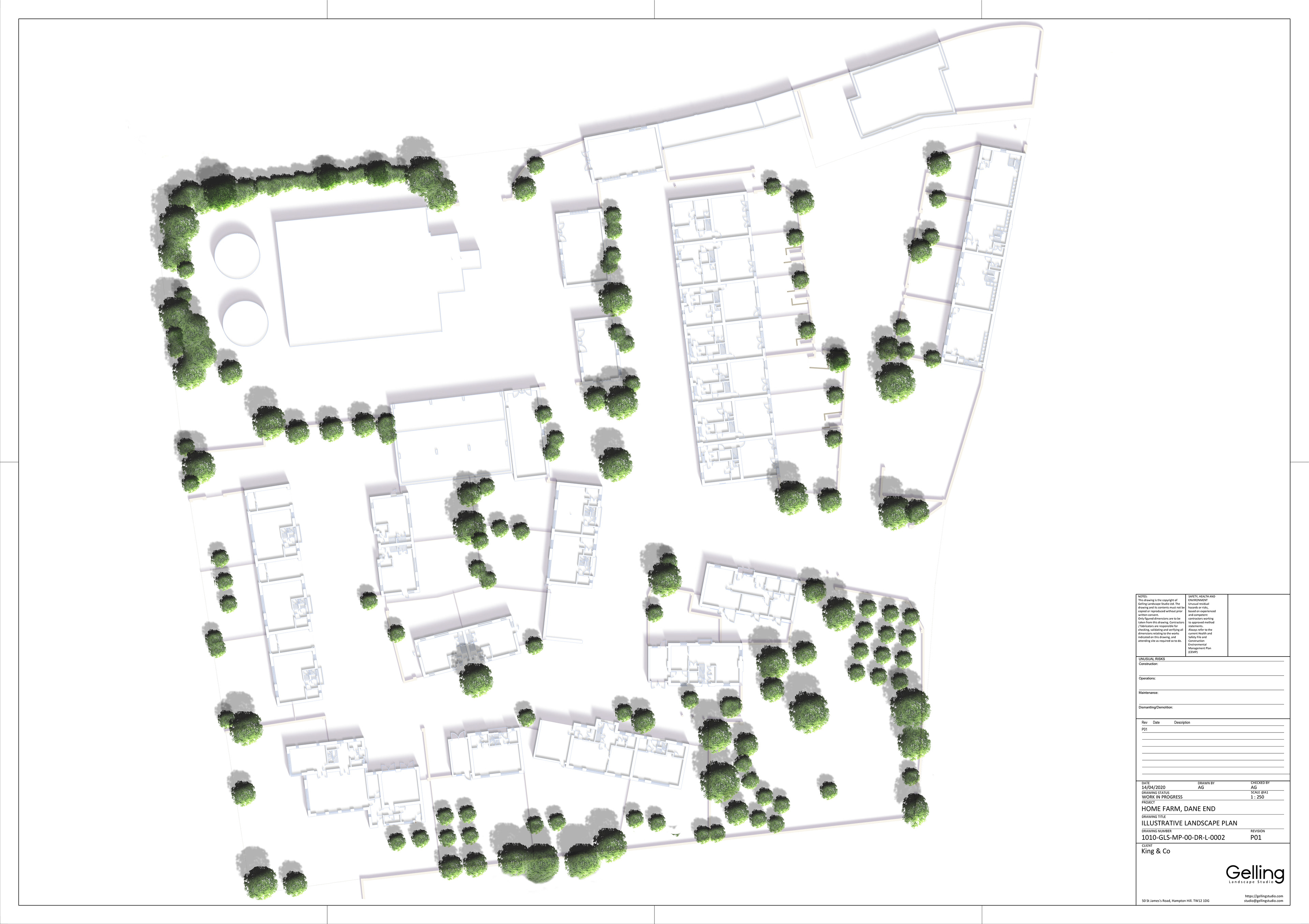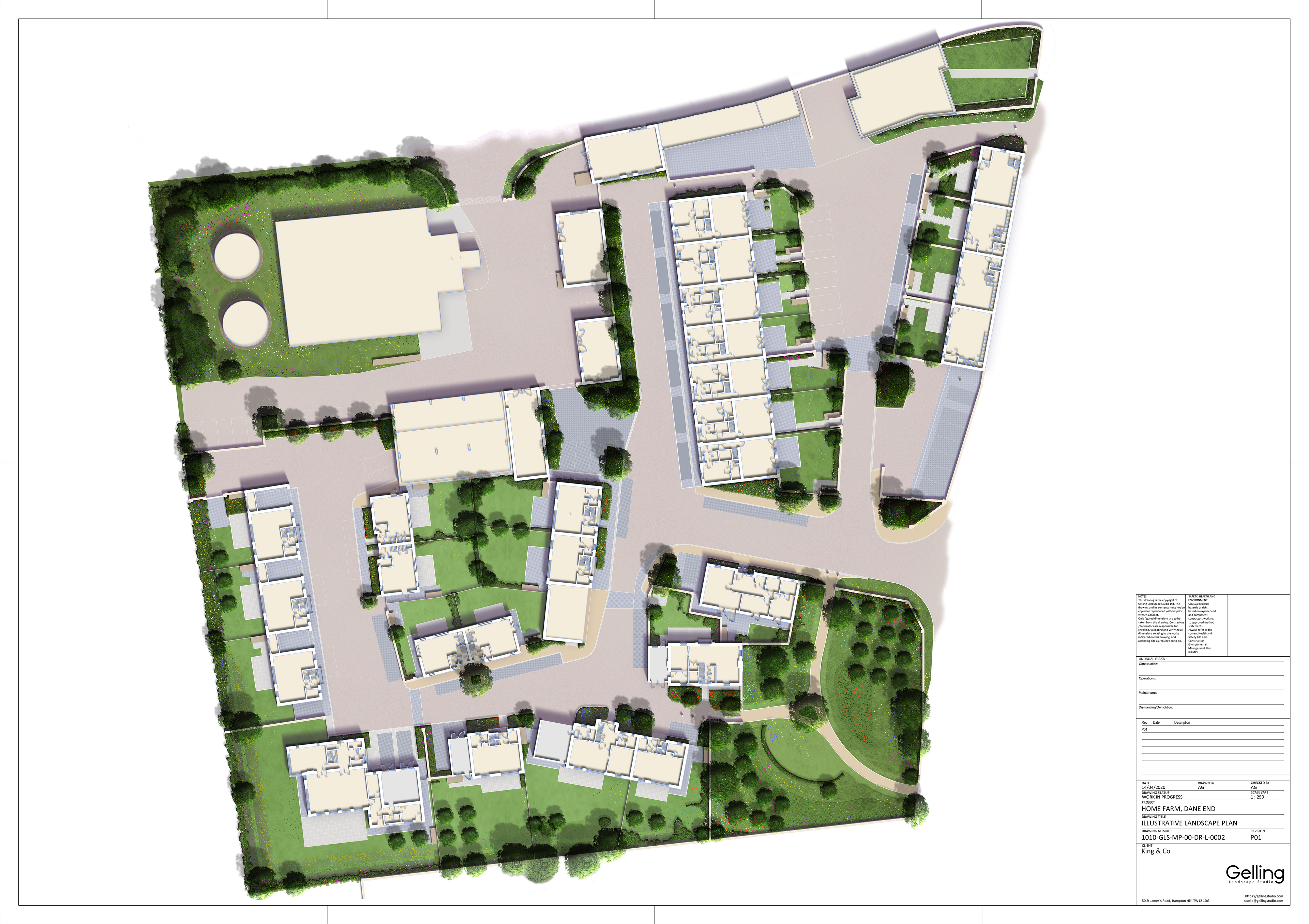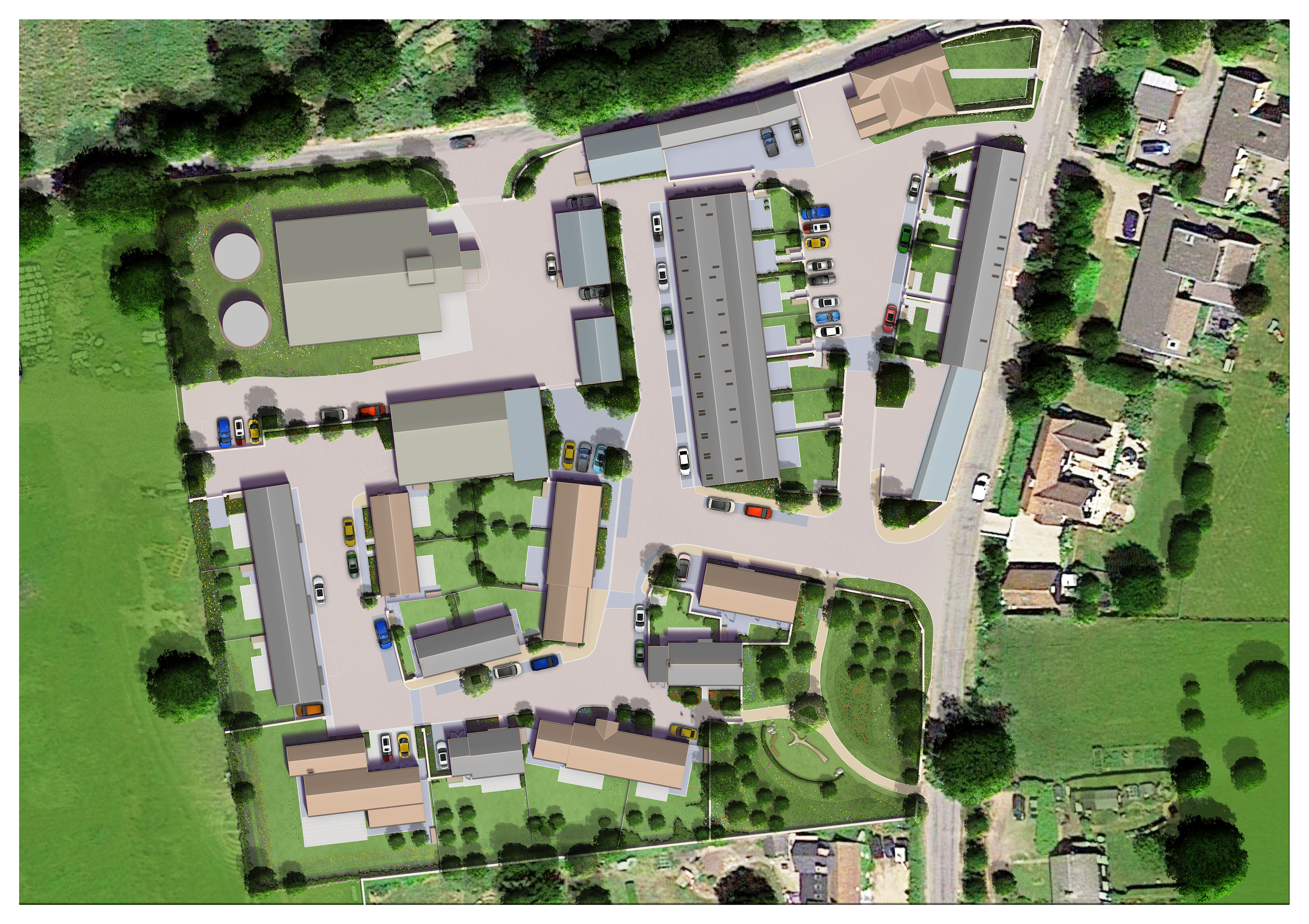 Client: King & Company

Architect: King & Company and Grey Griffiths Architects
Planning Consultant: Aylward Planning
Engineer: Jonsyn